Terra Brown, OTR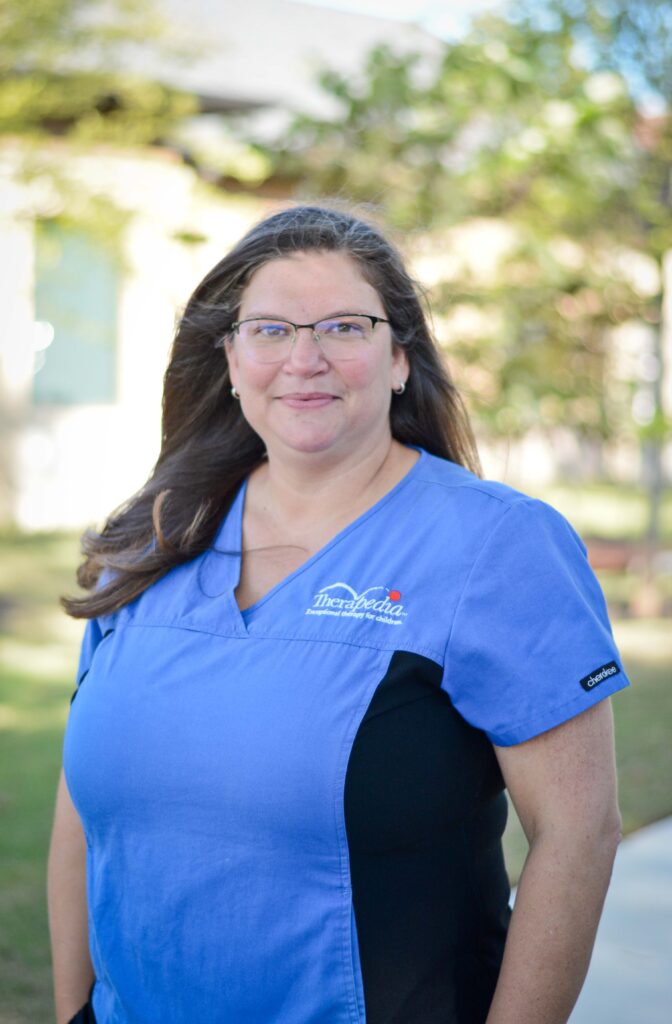 Terra Brown, OTR is an Occupational Therapist, Occupational Therapy Supervisor, and Director of Clinical Education at Therapedia, LLC. She has worked in a number of pediatric settings including: public schools, Shriner's Hospital, early intervention, and has previously owned a small clinic. She has experience and training in a wide variety of areas including:
Advanced practitioner of Therapeutic Listening and presenter at the 2nd International Therapeutic Listening Symposium
Working with children with a wide variety of feeding difficulties
Evaluation and treatment of ocular motor deficits
Upper extremity splinting and prosthetic training
Aquatic therapy
Providing community education and training on the topics of Therapeutic Listening, behavior management techniques, pre-writing skills, feeding progression, primitive reflex patterns, and reflex integration
Organizing and coordinating the following camps at Therapedia, LLC: Sensory Smarts, Percussion Playground, Fine Motor Camp, and Food School
Terra enjoys making a positive impact in the lives of children and strives to make a connection with each family. She feels that she learns from each child and family she works with, which has allowed her to become a better therapist and person. Terra feels that working at Therapdia, LLC has been a blessing in her life. She has observed that each staff member is not only dedicated but exceptional at their profession and feels lucky to call them her friends and colleagues.
Terra is the proud mother of 2 wonderful sons and wife to an exceptional, hardworking husband.