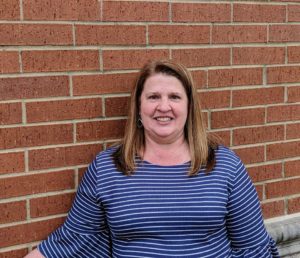 Sharel Stonely is the Office Manager at Therapedia, LLC. She is the other half of the two-person team that keeps the front office running smoothly. She is an exceptional typist and is a master with the schedule. Sharel enjoys working with the Therapedia, LLC staff and loves seeing the progress that the children make.
Sharel was born in California and lived in New York for a brief period but has resided in Texas since the age of 12. Brigham Young University in Utah is her alma mater. While at BYU, Sharel worked in the office of the Audiology and Speech Pathology Department. Previously, Sharel worked in the travel industry where she managed corporate travel reservations for a large company.
In her spare time, Sharel enjoys reading, watching movies and spending time with her family and friends. She is an adept piano player and she has passed along her musical talent to her children. Sharel is married and has four children between the ages of 17 to 23 years old.
Her favorite quote is from Marjorie Pay Hinckley: "The only way to get through life is to laugh your way through it. You either laugh or cry. I prefer to laugh. Crying gives me a headache"