Lauren Curlee, OTR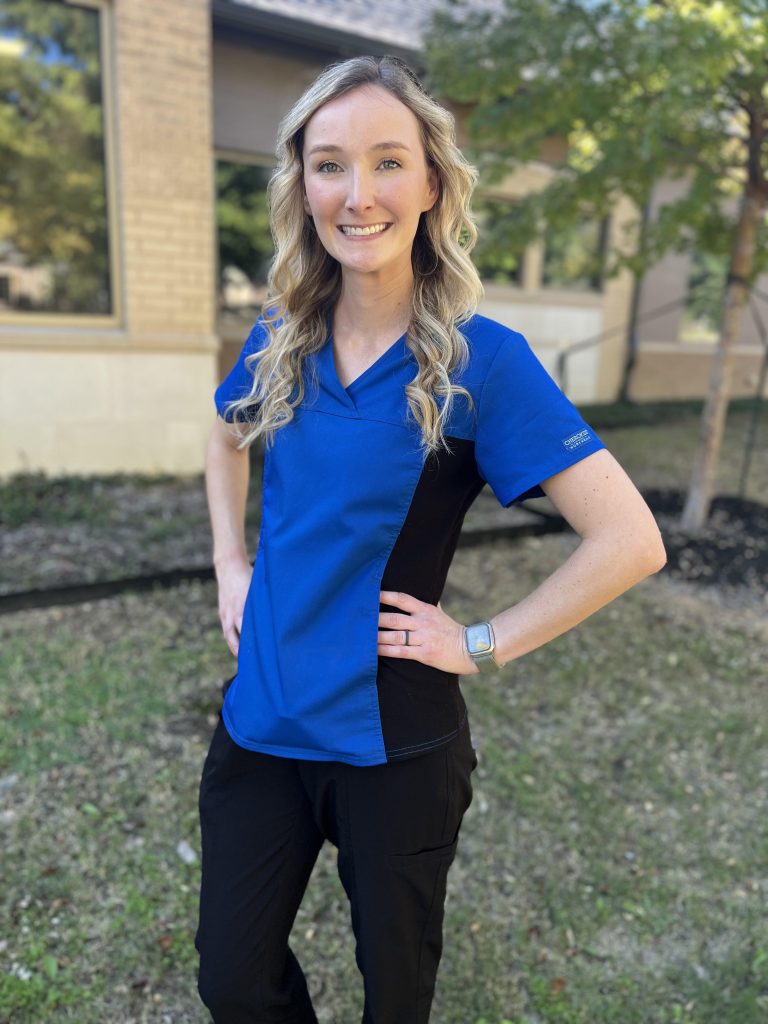 Lauren Curlee, OTR, is an occupational therapist at Therapedia LLC. Lauren graduated with her bachelor's degree in psychology from Texas Tech University and she earned her master's degree in occupational therapy from Texas Women's University. Lauren has experience in the following areas:
Medically complex patients
Acute injuries
Working in a hospital setting with adults
As an occupational therapist, Lauren loves seeing children and families reach their goals no matter how big or small. She also loves how closely PT, OT, and Speech all collaborate at Therapedia.
Lauren and her husband, Russell, enjoy spending time with their two dogs, golfing, and rooting for their favorite teams – Texas Tech Red Raiders and Kansas City Chiefs.