Amanda Walker, MS, CF-SLP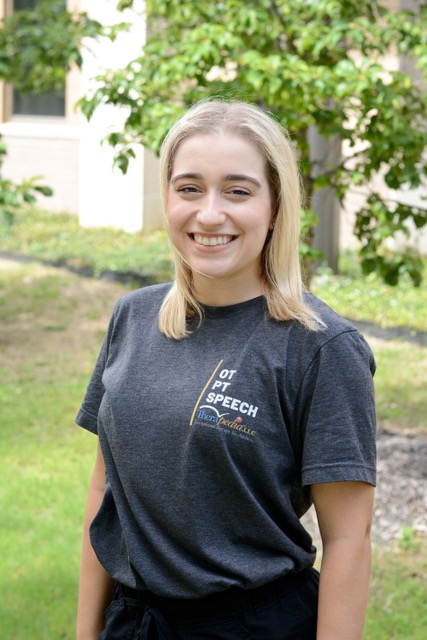 Amanda, MS, CF-SLP, is a speech-language pathologist at Therapedia. She attended the University of Oklahoma for her undergrad where she earned a bachelor of science in communication sciences and disorders. She graduated from the University of Texas at Dallas with her Master's degree in May of 2023. She completed her internship here at Therapedia and just had to stay. Amanda specializes in the following:
Articulation
Phonology
Fluency disorders
Receptive/expressive language disorders
Pragmatic language
Augmentative and Alternative Communication (AAC)
Autism Spectrum Disorders
Developmental language delays
Amanda enjoys helping her patients build communication skills that are meaningful to them and their families. She loves the inter-professional collaboration that occurs at Therapedia and feels that she learns new things about her field as well as the fields of OT and PT every day.
Amanda enjoys teaching Jazzercise and spending time with friends and family.