Rachelle (Shelley) Shelton, PT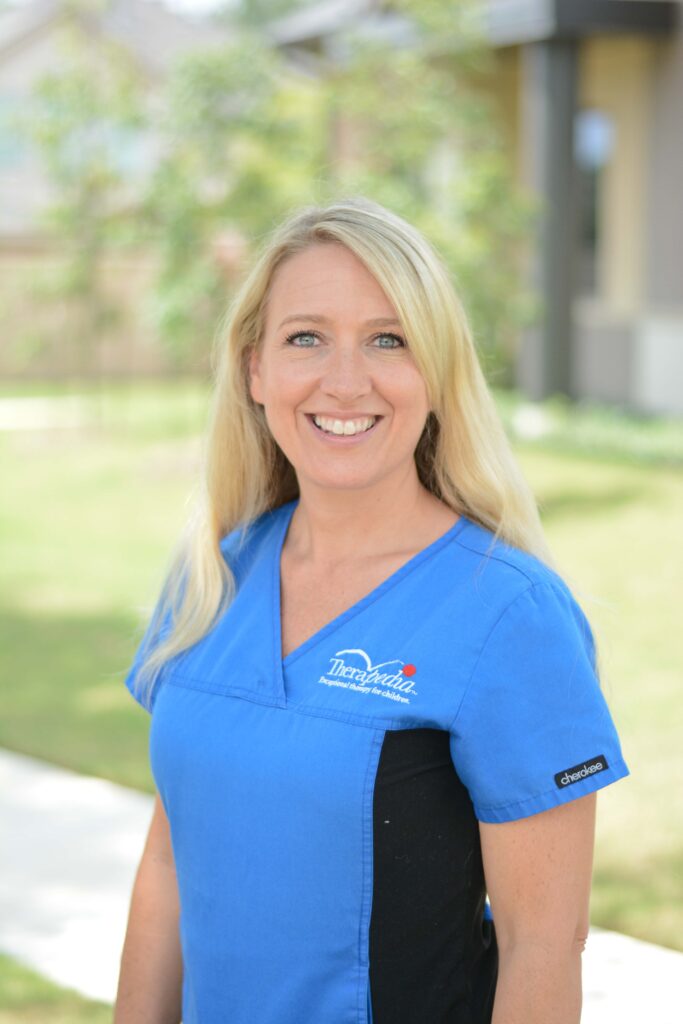 Rachelle "Shelley" Shelton, PT is a physical therapist at Therapedia, LLC. In addition to her work at Therapedia, LLC, she has previous experience working in Early Childhood Intervention, School-based physical therapy, and inpatient rehabilitation (Traumatic Brain Injury and Spinal Cord Injury Unit). Shelley has training and experience in several areas of pediatric physical therapy including:
Physical therapy for children with ventilators and/or tracheostomies
Experience assessing, fitting, and acquiring equipment for mobility, positioning, and transportation at home and in the community.
Certification in using the Bioness L300 Foot Drop System
Has previous experience as a Child Passenger Safety Technician
Extensive training in the use of Kinesiotape
Torticollis and plagiocephaly
Neurologic deficits
Gross motor delays
Shelley has also been on several mission/humanitarian trips to evaluate and fit patients with wheelchairs and mobility equipment. She has also assisted with setting up classrooms to improve access for children with disabilities as part of these trips
Shelley enjoys being a pediatric physical therapist because it challenges her to think outside of the box in order to make exercise fun for each child. It brings her joy to see the children's excitement when they are able to accomplish a task that was difficult. Working at Therapedia, LLC allows her to be a part of a phenomenal team of therapists that communicate and work well together in order to see an overall improvement in the children that receive therapy services.
Shelley is married to Billy Shelton and they share 2 adult stepsons, a daughter-in-law, one daughter, and their two dogs. When she is not working at Therapedia, LLC, Shelley enjoys singing on the worship team in church, attending pilates classes, and acting in theater at church for mission productions.