Cara Hughes, PT, DPT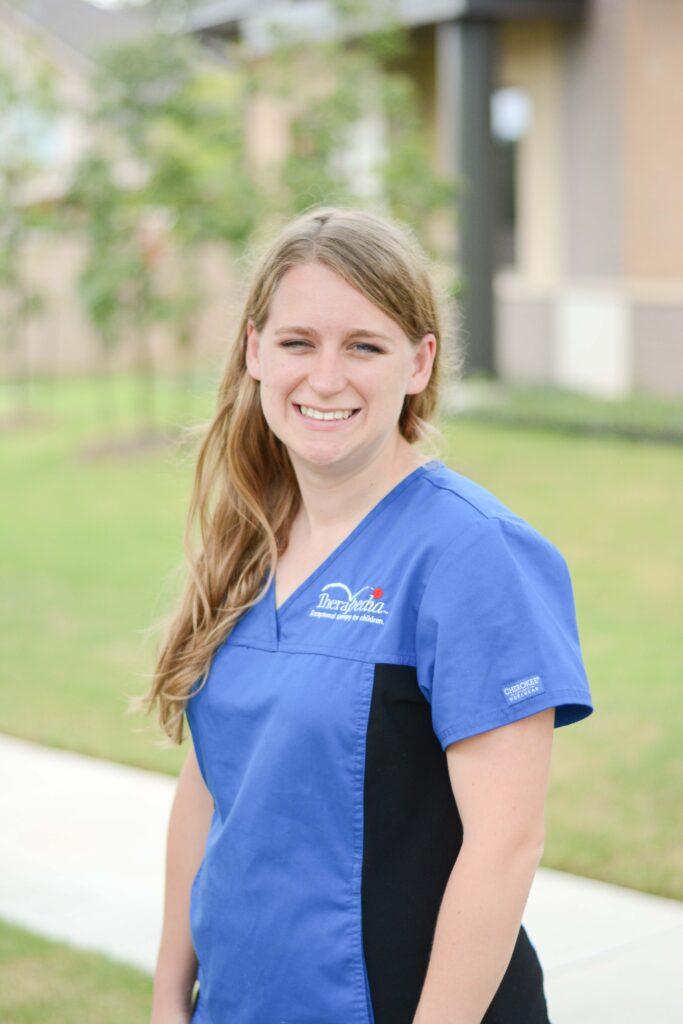 Cara Hughes, PT, DPT, is a physical therapist at Therapedia, LLC. In March 2022, she will complete her Pediatric Neuro-Developmental Treatment (NDT) certification. Prior to coming to Therapedia, LLC, Cara worked in an outpatient pediatric clinic and did home health visits. She has experience and training in the following:
Torticollis
Gross motor delays/delays in walking
Muscle weakness
Cerebral palsy and other neurologic disorders
Hypotonia
Toe walking
As a physical therapist, Cara enjoys seeing children learn new movements. She likes being able to collaborate with other therapists to learn new treatment techniques and strategies while working at Therapedia, LLC. In her free time, Cara enjoys practicing yoga.
EMAIL: cara@pt.therapediacenter.com