Darbi Poe, MS, CCC-SLP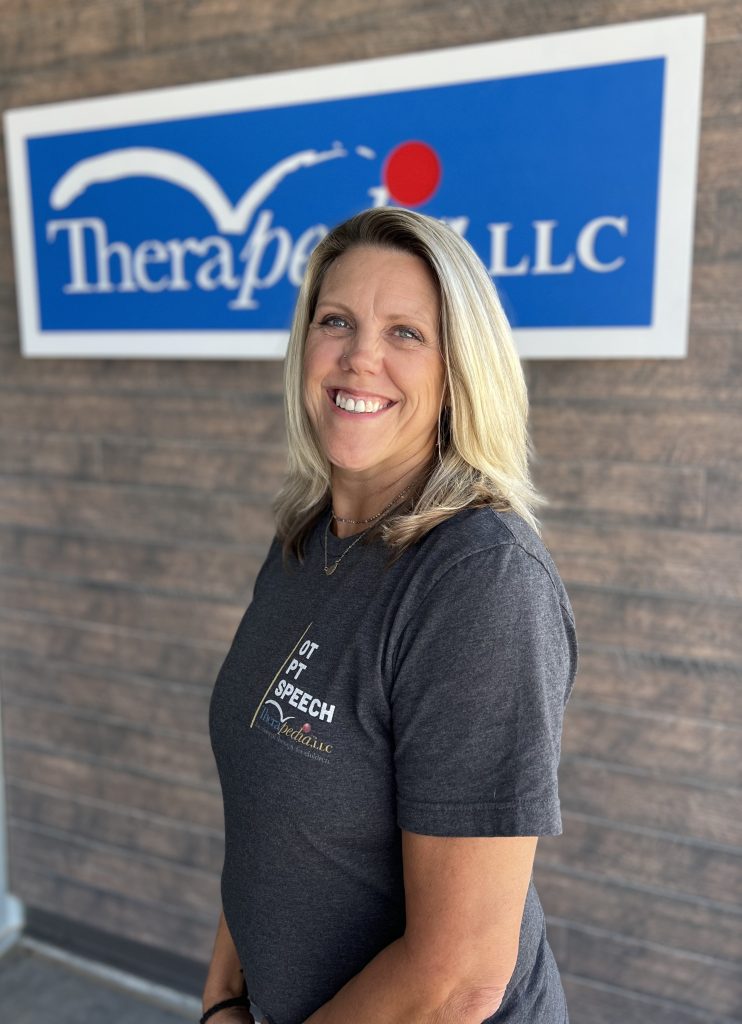 Darbi Poe, MS, CCC-SLP is a speech-language pathologist at Therapedia, LLC. She has experience working with school age children in the school setting and outpatient clinics. As a speech-language pathologist, Darbi provides assessment and treatment in the following areas:
Certified in Vital Stim for dysphagia
Trained in PECS (picture exchange communication system)
Myofascial release
Fluency disorders
Apraxia
Articulation/Phonological disorders
AAC (Augmentative and Alternative Communication)
expressive/receptive language
Autism spectrum disorders
Darbi enjoys working with children to help them grow in their ability to communicate with confidence and being ale to educate families on how to incorporate speech/language skills into their daily lives through play and daily activities.
Darbi has been married for 20+ years. She has kids ages 20, 18, and 16 that keep her on the go with football, baseball and golf. Her greatest joys are making people laugh and supporting her friends and family.