Erin Clifton, MS, PT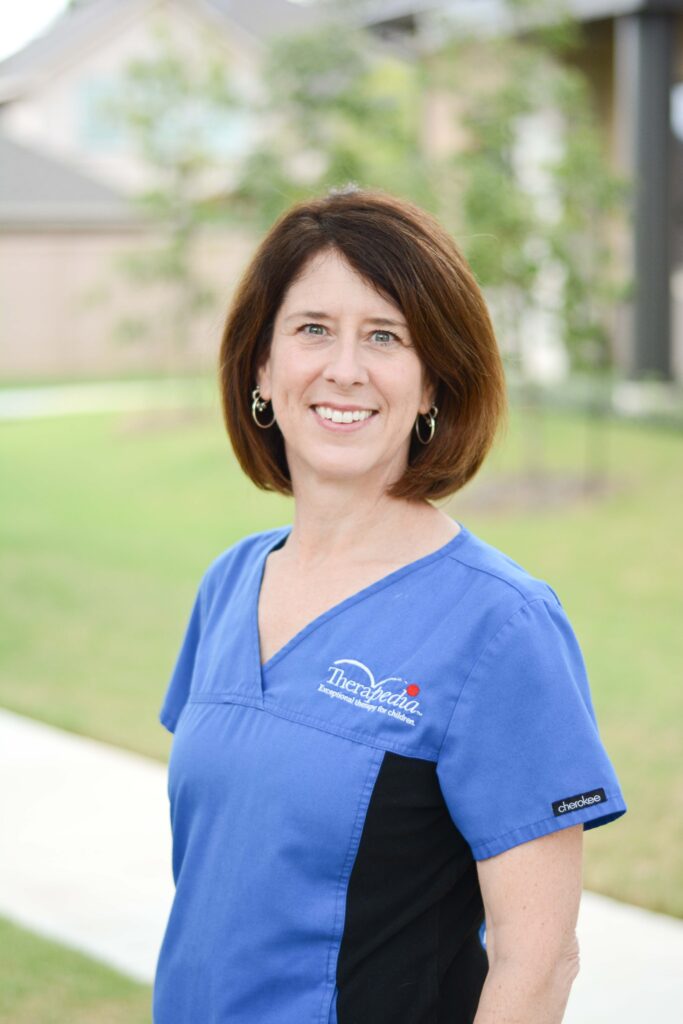 Erin Clifton, MS, PT is a physical therapist at Therapedia, LLC. She is a military wife and has had the opportunity to live and work in many different locations throughout her career. She has experience treating patients in a pediatric outpatient clinic, early intervention, inpatient and outpatient hospital settings, hand therapy, long-term care, and in orthopedic rehabilitation services. Erin has extensive training and experience in the following areas:
Pediatric kinesiotaping
Torticollis assessment and treatment
Myofascial release
Delayed motor milestones
Balance and coordination deficits
Orthopedic concerns
Erin enjoys working with the multidisciplinary team at Therapedia, LLC, which allows for collaboration with other therapy disciplines and allows the therapists to meet the needs of each child and their family. Erin strives to find ways to incorporate therapeutic activities into everyday play to make physical therapy fun by being creative and thinking outside of the box.
Erin is married and has two children. She enjoys traveling and cooking.
EMAIL: erin@pt.therapediacenter.com