Beth Holman, OTR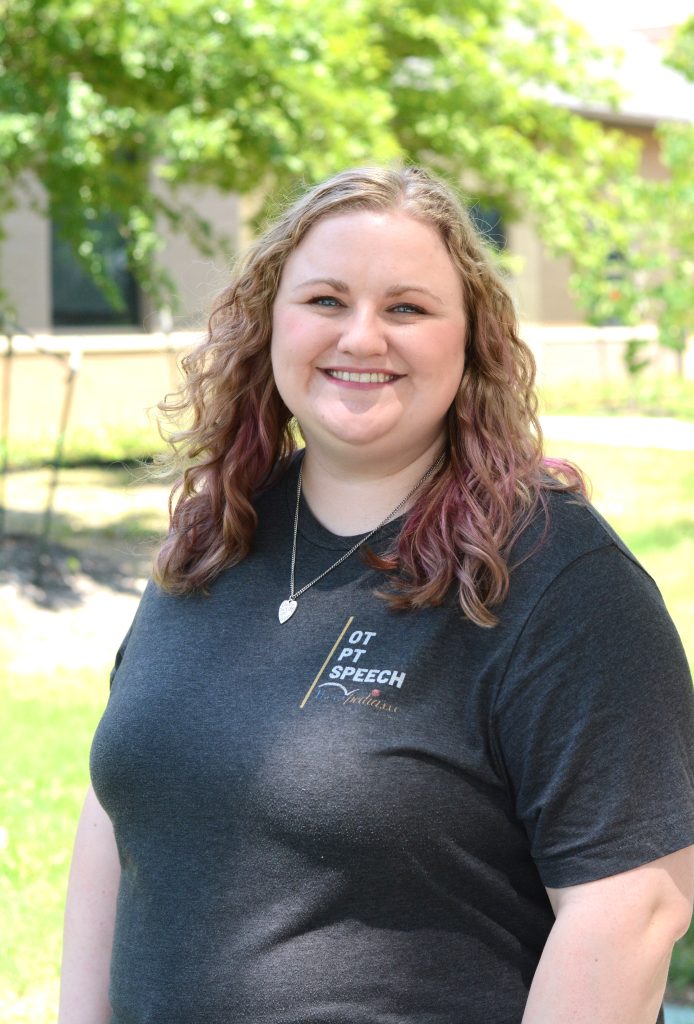 Beth Holman, OTR is an occupational therapist at Therapedia, LLC. She obtained training and previous clinical experience while earning her Bachelor's Degree in Human Development from Mississippi State University. Beth went on to earn her Doctor of Occupational Therapy from the University of Mississippi Medical Center as well. She specializes in the following areas:
Certified in Therapeutic Listening
Experience treating upper extremity injuries and rehabilitation
Beth enjoys working closely with children and their families to help them reach their full potential and show the community their "best self". She appreciates how closely the therapy disciplines work together and collaborate to provide the best care and treatment for each patient.
When Beth is not working at Therapedia, LLC, she enjoys spending time with her husband Aaron, playing with their cat, reading books, and knitting hats.
EMAIL: beth@ot.therapediacenter.com