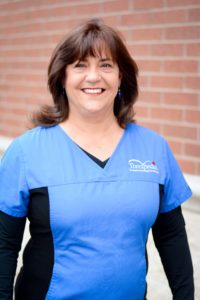 Laura Eisengrein, CCC-SLP is a PRN speech therapist at Therapedia, LLC. Laura has an extensive background in working with children on the Autism spectrum. Laura most enjoys working one-on-one with the children alongside their supportive families and caregivers. She loves working with the talented multi-disciplinary Therapedia team to improve a child's overall function. She received her Master's degree from the University of North Texas and also has experience working with clients who had been injured by a traumatic brain injury (TBI) or stroke.
Laura describes herself as extremely outgoing and she uses that personality to engage the children in fun and meaningful activities that help to advance Speech and Language skills. She is originally from Staten Island, New York but she has lived in many different states including Virginia, Florida, Mississippi, California, Hawaii and finally Texas. She has 3 adult daughters and 3 grandchildren who all reside in the Fort Worth area.
In her free time, Laura enjoys social get-togethers with friends, reading and bible study. When asked to provide three words that describe her, she provided friendly, spontaneous and family-oriented. Her quotes to live by are "Don't sweat the small stuff" and "It is what it is".